Statement by AAUW HMB President, Suzanne Mau, 2020-2021
This year is being influenced by the restrictions that protect us from the COVID-19. The Board meetings and General meetings will be conducted using Zoom. The General meetings will be enhanced by interesting programs presented by Program VP, Peggy Rozhon.  Hopefully at some time this coming year we will be able to resume our live meetings at the HMB Library.
Stay safe and Healthy,
Suzanne Mau, President
---
Zoomtique Thank You
Zoomtique – the branch's first virtual auction – was a resounding success!  We raised $2,250 while enjoying a morning of fun with some fast and furious bidding; Mary "Ringmaster" Sheridan's definitive cane tapping; multiplying baskets of Michigan cherries and upbeat and fun presentations of the auction items.  The $2,250 will be split according to the following formula: 45% to AAUW Funds; 40% to local scholarships; 3% to STEM; 2% to Speech Trek and 10% as seed money to new branch projects.
Thanks to the Zoomtique committee members – Paulette Eisen, Patti Landry and Nina Nelson – for all their hard work and numerous practice sessions.  Special mention to Carol Joyce who hosted the event on Zoom and lent her technical expertise, especially needed when Mary's screen went dark!  I also want to thank all the branch members who generously donated items for the auction – Vivian Costello, Alma Fletcher, Anne Grauzlis, Jan Grierson, Sue Hatfield, Patti Landry and Nina Nelson. Of course, we could not have done so well without our enthusiastic branch and guest bidders.
It was so gratifying to see the branch support this effort.  As one bidder noted in her thank you note, "never underestimate a group of intelligent women to get the job done – even in a global pandemic!"  When you consider that the 2019 live auction raised $2394, we truly exceeded expectations.
Thanks again everyone,
Mary Sheridan,
Zoomtique Committee Chair
---
AAUW HMB 2020-2021 PROGRAM SCHEDULE
Every two years, AAUW members nationally vote on Public Policy Priorities. These 2019-2021 issues act as our guide when creating thoughtful programs for our branch members. Last year's programs highlighted voter suppression, environmental concerns, processes to enacting a law, status of the ERA, education as a right, and genealogy.
Half Moon Bay Branch Programs 2020-2021
All programs will be held via Zoom until further notice
Saturday, September 26                     Time:  11:00-1:00PM
Forward into 2020-2021 Membership Virtual Luncheon
Ballot Propositions and Suffragist Inez Milholland film
Monday, October 19                           Time:  7:00-8:30PM
Billions of Websites Saved and Counting
Speaker:  Mark Graham, Director, Wayback Machine, division of Internet Archive
And Halloween ½ Costume Contest
Monday, November 16                       Time:  7:00-8:30PM
Important Listening Tools for Allies of Social Justice
Speaker:  Allison Brownlow
Monday, December 7                         Time:  7:00-8:30PM
Holiday Party and Virtual White Elephant Gift Exchange
And more!
Monday, January 25                           Time:  7:00-8:30PM
The Art and Science of Textile Restoration
Speaker:  Beth Szuhay, Chrysalis Art Conservation
Monday, February 22                         Time:  7:00-8:30PM
TBA – possible Speech Trek Contest
And additional speaker
Monday, March 15                             Time:  7:00-8:30PM
Women's History Month with Suffragist authors and speakers
Robert P.J. Cooney, Jr. and Cindi Lee Ching
Monday, April 19                                Time:  7:00-8:30PM
TBA – Possible Ruth Rafello AAUW Funds Grant Recipient
Monday, May 17                                 Time:  7:00-8:30PM
TBA – possible speaker on all things Fungi
Saturday, June 18                               Time:  11:00-1:00PM
Recognition Luncheon
Our April program successfully launched us into the Internet Zoom Era.  Many thanks once again to our speaker, Lisa Petrides, whose expertise in all things Zoom made for an historic online gathering.  The article below serves to highlight one of our program choices from 2019.
---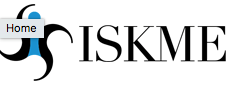 ACCESS TO EDUCATION IS A HUMAN RIGHT
Lisa Petrides is the founder and CEO of ISKME, an international leader in information sharing and innovation in the education sector that manages OER Commons, a public digital library for open education resources.  ISKME – Institute for the Study of Knowledge Management in Education – is a global nonprofit dedicated to democratizing access to education for all.
Taken from the ISKME website:
"Petrides has led development efforts that have enabled schools, colleges, universities, ministries of education, and the organizations that support them to expand their capacity to collect and share information, and create knowledge-driven environments focused on learning and success."
In December 2019, Ms. Petrides traveled to New Delhi to speak at the National Digital Library of India-UNESCO International Symposium on "Accelerating the Adoption of Open, Adaptive, and Collaborative Education."
Petrides' twitter account @lpetrides says that she is an educator, researcher, artist, and activist.  Petrides received her B.A. from Berkeley, MBA from Sonoma State University, and a Ph.D. in education policy from Stanford University.  She is a former professor in the Department of Organizational Leadership at Columbia University, Teachers College.  She is also a contributor to the Huffington Post.
---

AAUW HMB BOARD 2020-2021
Top Left:  Lisa Lopez, Recording Secretary
Top Right:  Peggy Rozhon, Program Vice President
Middle Left:  Kathleen Freitas, Membership Vice President
Middle Right:  Suzanne Mau, President
Bottom Left:  Carol Joyce, AAUW Funds Vice President
Bottom Right:  Christine Green, Treasurer

AAUW Half Moon Bay Branch celebrated our 50th anniversary, 1967 to 2017, and still pursues AAUW's mission: To advance gender equality for women and girls through research, education, and advocacy.
AAUW was founded in 1881, more than 130 years ago, to open doors of education to women and to unite alumnae of different institutions for "practical" educational work.
The Half Moon Bay branch covers the broader section of the coastside with members ranging from the south in Pescadero to the north in Montara, east to Woodside with Moss Beach and El Granada represented too.
AAUW empowers all women and girls to reach their highest potential. By joining AAUW, you belong to a community that breaks through educational and economic barriers so that all women and girls have a fair chance.
In principle and in practice, AAUW values and seeks a diverse membership. Membership is welcome to those who have achieved an associate or equivalent (RN), baccalaureate or higher degree from a regionally accredited college or university.
Student Affiliation is open to anyone who does not already hold an undergraduate degree but is enrolled in a two-or four-year regionally accredited educational institution.
Mailing
AAUW-Half Moon Bay
P.O. Box 1414
El Granada, CA 94018-1414
JOIN US!
Please download, complete, and mail the membership form
as instructed with your remittance.