An Evening with ALAS,
Local Latino Cultural Arts
Monday, April 16, 2018
Community United Methodist Church,
Half Moon Bay
We are very fortunate to have Belinda Hernandez-Arriaga join us for our April meeting. Ms. Hernandez-Arriaga is the founder and Executive Director of ALAS, the Coastside's own Latino Cultural Arts Program. Alas in Spanish means wings. ALAS is an acronym for Ayudando Latinos A Soñar, which translates to Believing in Latinos to Dream. As a coun-selor in our community, Belinda saw many young people struggling with selfesteem is-sues and identity as first generation Latinos in Half Moon Bay. Using the arts and educa-tion as a base, ALAS was established. The Foundation became a bridge for youth and families to celebrate their identity and shine a spotlight on their cultural wealth. Two of the ways ALAS promotes and supports Latino cultural arts on the Coastside are with a dance troupe, Ballet Folkorico Tonantzin and a Mariachi band program, Mariachi Media Luna. ALAS also supports after school tutoring opportunities for students by partnering with student teachers from the Education program of Notre Dame de Namur University in Belmont in the Mexitli Education Program. Additionally, ALAS is dedicated to providing social justice advocacy, counseling support, social work and wraparound case manage-ment to families. La Misma Luna focuses on community building through special events that promote building bridges as we all do live under the same moon. Our meeting will feature a presentation by Ms.Hernandez-Arriaga and several students involved in ALAS.
• Angel Sencion will sing for us. Angel's parents are from Cocula, Mexico. Angel has been part of ALAS for seven years. He has participated in Ballet Folklorico program and has become a very important part of the Mariachi program.
• Raul Rodriguez will also perform for us. Raul is in seventh grade at Cunha Middle School and has been part of Mariachi Media Luna for five years. Both boys have per-formed at significant community events and special Bay Area performances.
• Members of Ballet Folklorico will perform a traditional dance for us. Ms. Hernandez-Arriaga exemplifies the mission of AAUW. This past year, Belinda be-came Assistant Faculty in the Department of Counseling and Psychology at the Universi-ty of San Francisco, after completing her Doctorate in Education. Here is what she has to say about the Foundation: "In ALAS I am using my platform of education to connect Uni-versity engagement to inspire the youth of our community. I also had the youth come and speak/teach our USF graduate students. My work at USF is also committed to inspiring the next generation of counseling therapists to support youth and families in our commu-nities." Come, be entertained and support local cultural arts!
Meeting Reminders: 6:30 p.m. Social Time — Hospitality provided by Montara 7:00 p.m. Presentation Begins — Branch Business Meeting to follow.
---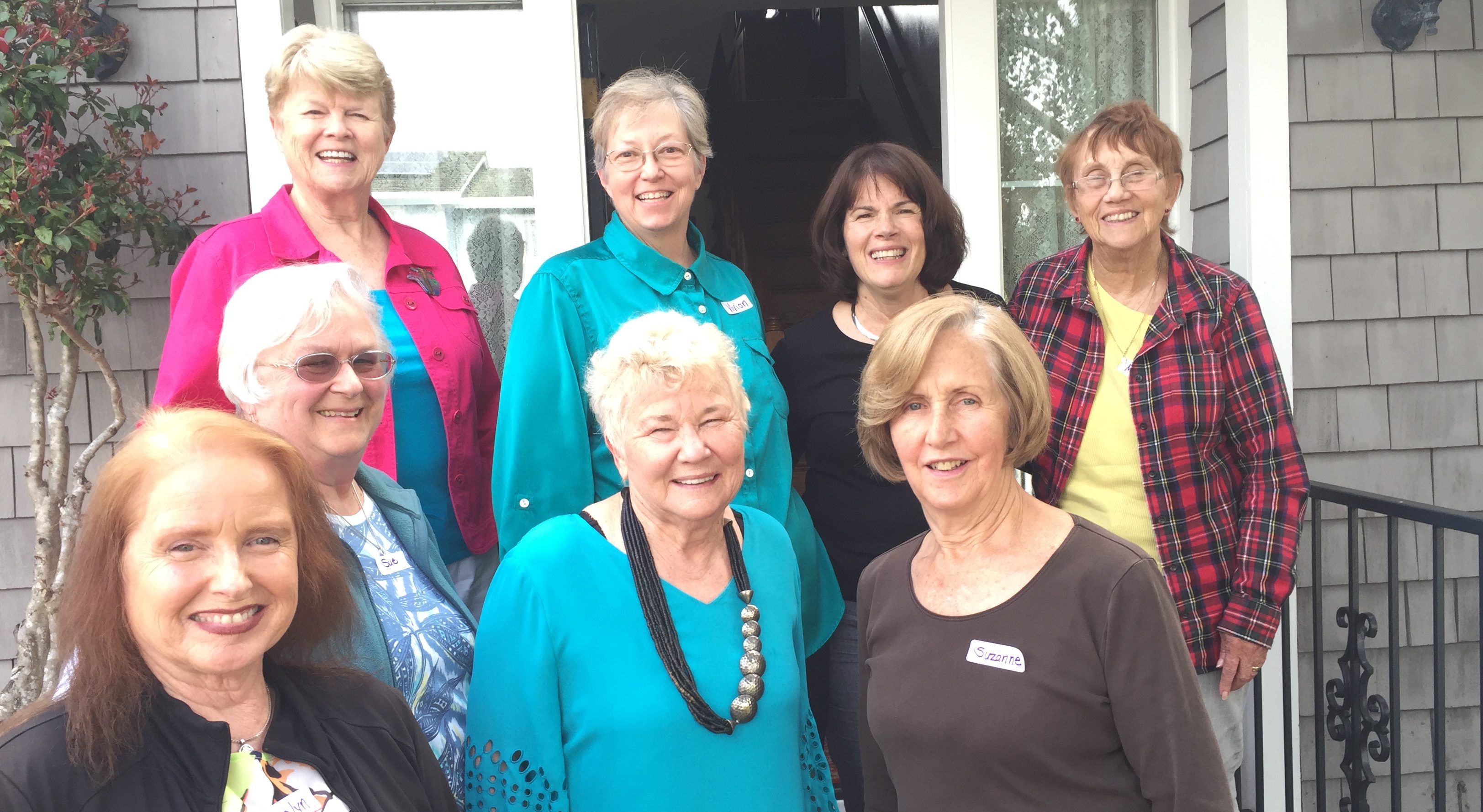 Shelia Cresson looks forward to working with our 2017-2018 elected board members. Looking forward to seeing our members and invited guest at our September event. Our AAUW HMB Tidings newsletter returns in September following our traditional summer break…

Half Moon Bay branch of AAUW is going to be celebrating our 50th anniversary this 2016-2017 year on the coast with AAUW's mission: AAUW advances equity for women and girls through advocacy, education, philanthropy, and research.

AAUW was founded in 1881, more than 130 years ago, to open doors of education to women and to unite alumnae of different institutions for "practical" educational work.
The Half Moon Bay branch covers the broader section of the coastside with members ranging from the south in Pescadero to the north in Montara, east to Woodside with Moss Beach and El Granada represented too.
AAUW empowers all women and girls to reach their highest potential. By joining AAUW, you belong to a community that breaks through educational and economic barriers so that all women and girls have a fair chance.
In principle and in practice, AAUW values and seeks a diverse membership. Membership is welcome to those who have achieved an associate or equivalent (RN), baccalaureate or higher degree from a regionally accredited college or university.
We also have Student Affiliation open to anyone who does not already hold an undergraduate degree and are enrolled in a two-or four-year regionally accredited educational institution.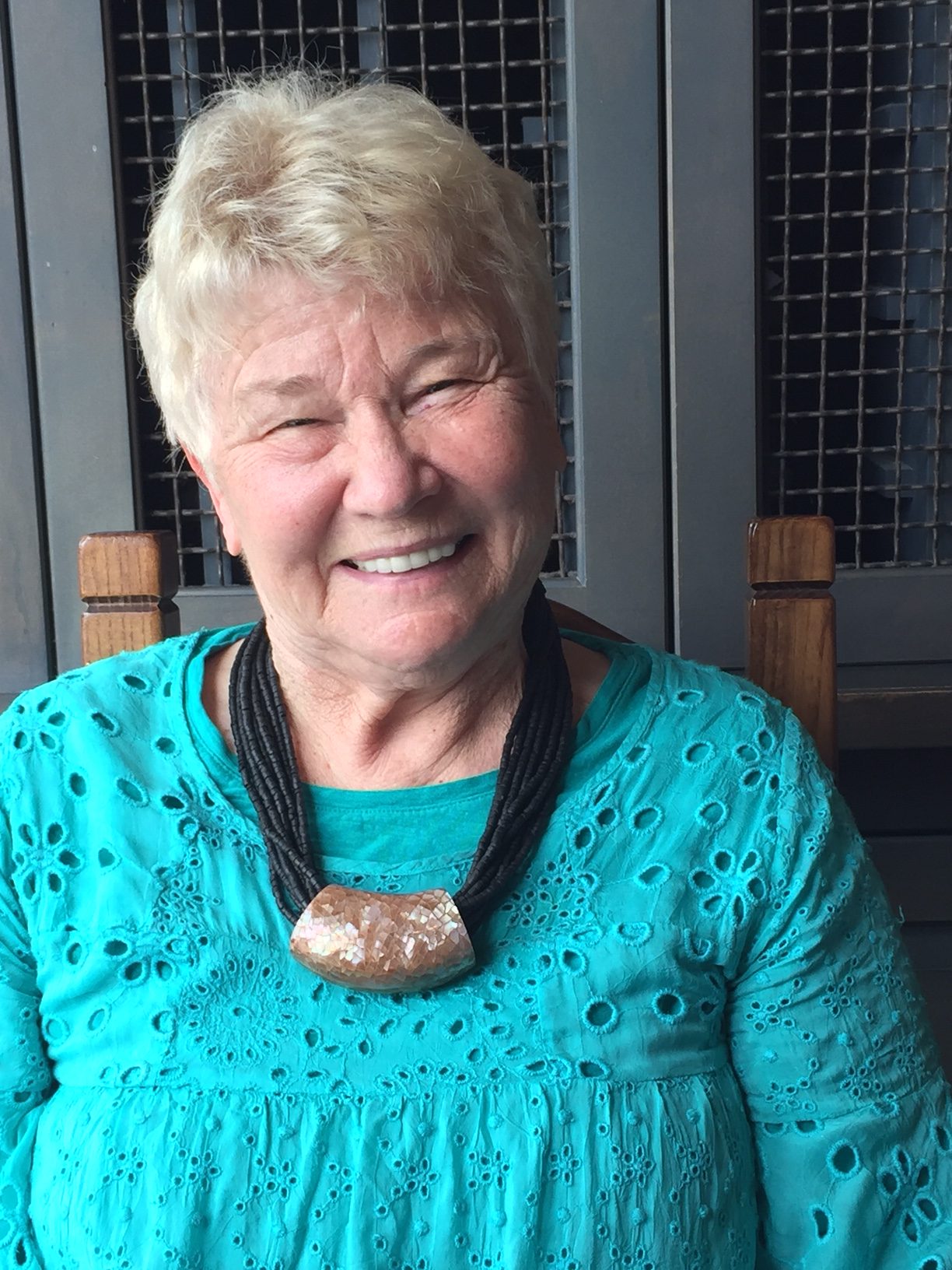 Contact President
Ms. Sheila Cresson
Phone: 650.726.9215
Email: send an email
Mailing
AAUW-Half Moon Bay
P.O. Box 1414
El Granada, CA 94018
JOIN US!
Please download, complete, and mail the membership form
as instructed with your remittance.