Save the Date!
Recognition Luncheon at the Colony Club in Half Moon Bay,
Saturday, June 16, 2018 at 11:30
You are cordially invited to attend our Recognition Luncheon in June. We will be honoring
outgoing Board members and installing Officers for 2018-2019. We also have the opportunity
to meet our guests, the young people our fundraising programs support: Local Scholarship recipients, Tech Trekkers headed to Stanford, and local STEM Campers.
Our June Luncheon will feature a catered High Tea. Tickets are $25.00. Payment will confirm your reservation. Kindly send payment by June 10 to:
Jan Grierson, 900 Alsace-Lorraine Avenue, Half Moon Bay, CA. 94019.
Make your check payable to HMB – AAUW.
Mark your check Recognition Luncheon.
Reservations will close by June 10, 2018.
---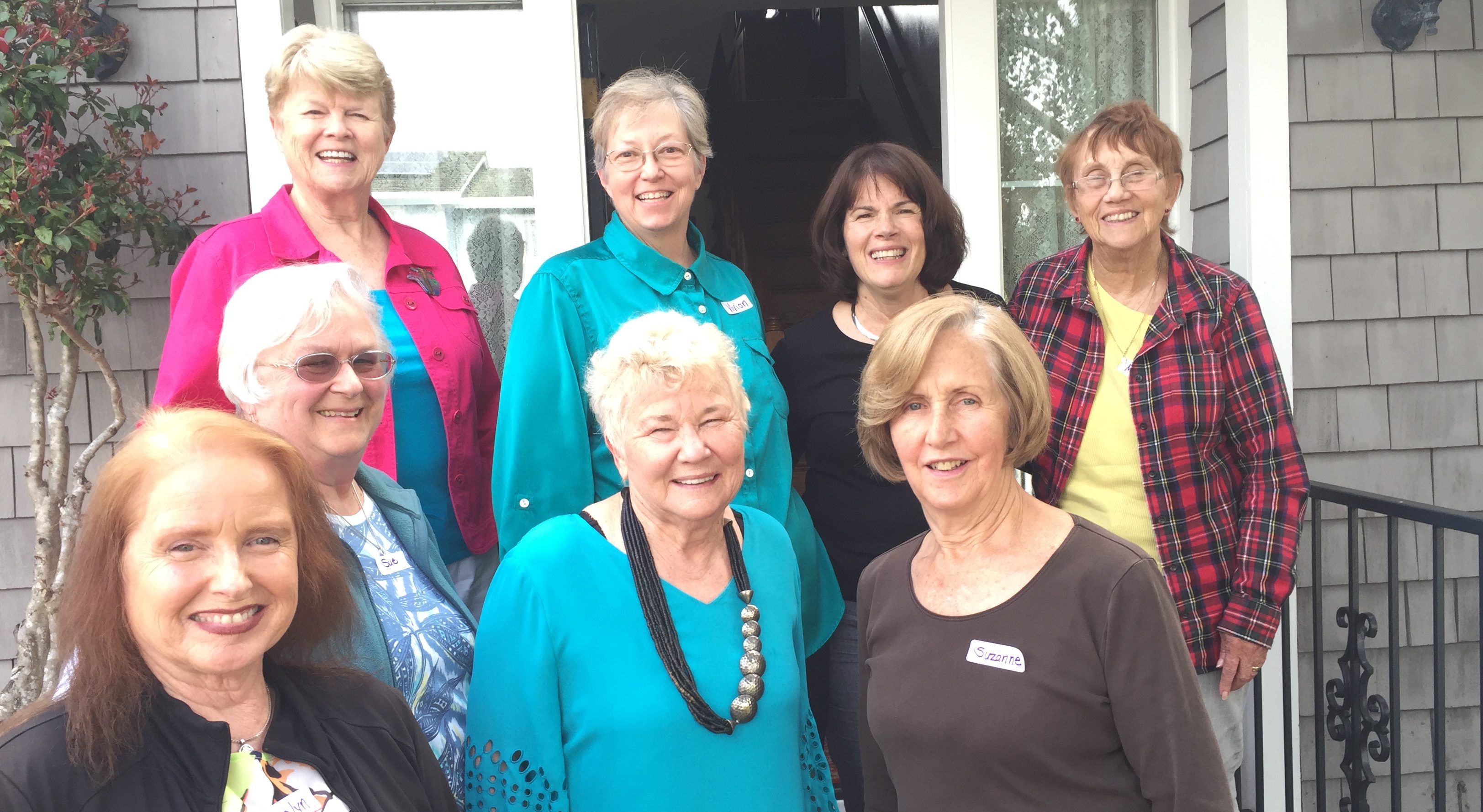 Shelia Cresson looks forward to working with our 2017-2018 elected board members. Looking forward to seeing our members and invited guest at our September event. Our AAUW HMB Tidings newsletter returns in September following our traditional summer break…

Half Moon Bay branch of AAUW is going to be celebrating our 50th anniversary this 2016-2017 year on the coast with AAUW's mission: AAUW advances equity for women and girls through advocacy, education, philanthropy, and research.

AAUW was founded in 1881, more than 130 years ago, to open doors of education to women and to unite alumnae of different institutions for "practical" educational work.
The Half Moon Bay branch covers the broader section of the coastside with members ranging from the south in Pescadero to the north in Montara, east to Woodside with Moss Beach and El Granada represented too.
AAUW empowers all women and girls to reach their highest potential. By joining AAUW, you belong to a community that breaks through educational and economic barriers so that all women and girls have a fair chance.
In principle and in practice, AAUW values and seeks a diverse membership. Membership is welcome to those who have achieved an associate or equivalent (RN), baccalaureate or higher degree from a regionally accredited college or university.
We also have Student Affiliation open to anyone who does not already hold an undergraduate degree and are enrolled in a two-or four-year regionally accredited educational institution.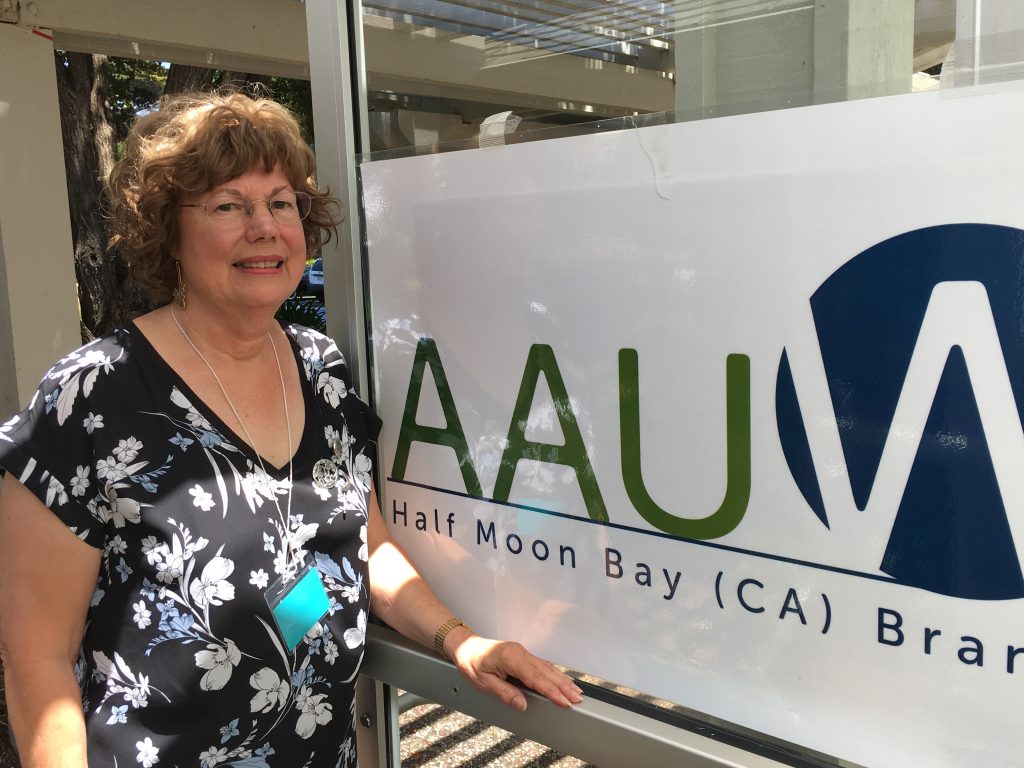 Mailing
AAUW-Half Moon Bay
P.O. Box 1414
El Granada, CA 94018
JOIN US!
Please download, complete, and mail the membership form
as instructed with your remittance.