In principle and in practice, AAUW values and seeks a diverse membership.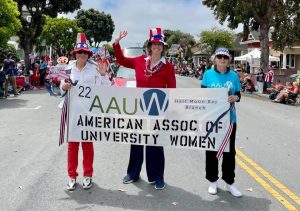 Membership is open to those who have achieved an associate or equivalent (RN), baccalaureate or higher degree from a regionally accredited college or university,
We also have Student Affiliation open to anyone who does not already hold an undergraduate degree and are enrolled in a two-or four-year regionally accredited educational institution.
AAUW is a 501(c) (3) charitable membership organization, most of your national dues are tax deductible (Association $67 + State $20 + Branch $28 = $115/year.)
Please complete, and mail as instructed with your remittance.